For members of the following associations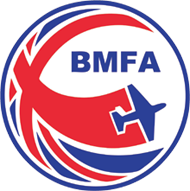 How does it work ?
Just select the association you're a member of when buying a hobbyist policy, and automatically get 50% off !
Simply fill out this quick contact form, and we'll get back to you with our most competitive quote !
FlyIcarus Drone Insurance

** Now more affordable than ever before **
Switch & save on your renewal !
Give us a call for our best possible price !
Member of FPV-UK, BMFA or Fly-More ?
Get 50% off all of our hobbyist products !
If not already a member, claim this discount by signing up to one of our association partners !
For Association Members Only !
FLY-MORE.org - Sign Up Here
Accidental Damage or Accidental Damage Including Public Liability
What makes us different ?
All the cover you need.. at an affordable price,
in just a few clicks.
The security behind FlyIcarus Drone Insurance products is Swiss Re, a Fortune 500 company for almost a quarter of a century and who Standard & Poor's has awarded an insurance security rating of AA-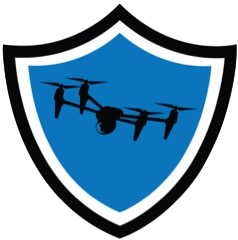 Offering both Hobbyist & Commercial Drone operators the most comprehensive & affordable insurance solution yet, in just 30 seconds.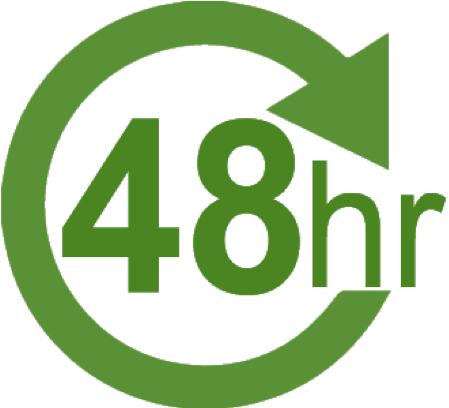 We've partnered with the Drone Doctor, the UK's leading approved DJI repair centre. Once in receipt of your damaged drone they aim to turnaround the repair in 48 hours.
Save money on your commercial drone insurance.Call now for our most competitive quote.
What's Included in FlyIcarus Drone Insurance ?

Drone Cover that protects you from those unexpected accidents
More Cover, More Affordable
Full Accidental Damage to Drone(s), RC(s), Camera(s), Gimbal(s), Power Plant(s) & Ground Equipment

Public Liability (£1m up to £5m)
Pilot Personal Accident *

Worldwide Cover inc. USA & Canada *
* Now automatically included in every policy
** Now with more cover & up to 40% cheaper than DJI Care Refresh **
In-Flight Accidental Damage to Drone, RC, Camera, Gimbal &Power Plant(s)
£1m Public Liability - NEW*
* Optional for an additional Premium
Simply select which type of operator you are to get started
MOST POPULAR HOBBY DRONE INSURANCE
** Now with more cover & up to 40% cheaper than DJI Care Refresh **
DJI Phantom 4 Pro Drone Cover - £99.50
DJI Care Refresh: £159 | You Save: 37%
The Phantom 4 Pro has been a favourite amongst the more serious drone operators. DJI have excelled themselves by adding a new transmission and propulsion systems to an already impressive drone.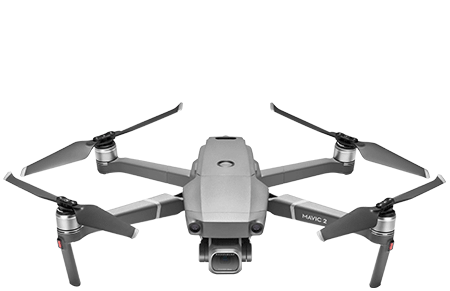 DJI Mavic 2 Pro Drone Cover - £89.50
DJI Care Refresh: £109 | Save: 18%
The Mavic 2 Pro is a drone that balances power, portability, and professional-quality visuals with the inclusion of a 20MP Hasselblad L1D-20c gimbal camera. With an RRP of £1,349 it places it at the top end of the Mavic Series.
Need PfCO Flight Test Cover ?

Why not take out our Drone Flight Test Cover for just £25 !
Public Liability £1,000,000

Accidental Damage up to £5,000

Fully compliant with EC 785/2004


Test cover required by NQE's


Refunded when you take out a Commercial Policy with us

Valid for the day of your practical flight test only (no time limit on when you can use it).

Do I need Hobby Drone Insurance ?
If your drone isn't already insured, then you might want to think about personal drone insurance to protect your drone. The rise in popularity of drones has seen many hobbyists and enthusiasts flying drones in their spare time, but they can be expensive if damaged or lost following a fly-away.

FlyIcarus Drone Insurance provides you with all the cover you need, at an affordable price.
Dependant upon the model of DJI drone you have chosen, the value can vary substantially. Even minor accidental damage can be costly to repair, and significantly more should you experience a total loss or unintentional fly-away.
Protect your drone with off-the-shelf drone insurance, coverage includes Fly-Away's, Accidental Damage, Over-Water Cover, Public Liability, Pilot Error, and more !

Although drones can often be seen as a fun hobby, they can cause a large amount of damage. The Civil Aviation Authority (CAA) have now made it a legal requirement to have your drone registered by the 30th November 2019.
Incidents can occur for a variety of reasons with pilot error being just one cause. Injuring a person or damaging someone else's property can prove very costly and the operator is personally liable. So, why not protect yourself, and others with FlyIcarus Drone Insurance.

Commercial Drone Insurance
Do I need Commercial Drone Insurance ?
Those who use drones for commercial purposes will know that it is a legal requirement to have commercial drone insurance in place.

The Civil Aviation Authority (CAA) has made it a legal requirement to have public liability Insurance for commercial drone operators, and for pilots to take their drone flight tests before they can apply for their PfCO from the CAA.
Our competitively priced packages provide both accidental damage and public liability cover.
The range of insured values and public liability limit options, afford our customers a greater degree of flexible choices.
Insure your drone, protection your business.
You've already invested a lot of time, energy and money into securing your PfCO from the CAA, and you are now a commercial drone operator. In the unfortunate event your drone gets damaged, this could mean you are unable to fulfil upcoming contracts and therefore your business could suffer.

FlyIcarus Drone Insurance offers a range of cover that removes this uncertainty thereby keeping you in the air. If you are looking for commercial drone insurance, then we can help. We will make sure that you are covered for almost any eventuality including including alternative hire costs following an accident.

Instant quote, instant cover.
At FlyIcarus.com you can now obtain an instant online Commercial Drone Insurance quote, in just two clicks. We cover not only your drone, but also any payload(s), camera(s), gimbal(s), controller(s) and any ground equipment. It's all covered.
We also offer up to £5,000,000 public liability insurance for our commercial drone customers, and we can insure equipment valued up to a total of £20,000, all this is available online.
Make sure you get a quote today for Commercial Drone Insurance from us and see for yourself.